Sleeping Arrangement
Common Space
1 Double / Full, 1 Queen
Description
Mountain luxury and stunning long-range views seen from the living room and all three decks overlook a protected national forest is the allure of this lovely cabin. Just 2 steps and you walk into the main level. The photos and video are where you begin your inspiring tour. This elegant cabin is set in the north Georgia mountains minutes from the activities-filled, tumbling Toccoa river in Aska, the beating heart of Blue Ridge Georgia.
Stair-Free Entry
Just 2 steps to the main level means you won't suffer any stairs as you carry in all your groceries and supplies. What's more, the guest bedroom is also on this main floor fostering a friendly cabin for elderly folks. The easy entry will also be a welcomed bonus after returning from an exhausting fun-filled day of mountain activities.
Top Level
The top floor sleeps up to six. The master king suite has its private balcony with a picturesque view. The master full bath has a private water closet and walk-in shower. The spacious open loft includes 2 nook areas hosting one double/full bed and one queen. From any upstairs bed, you will wake up to windows with scenic views.
Main Level
From the main level, you walk in facing the wide-open kitchen and living room area with hardwood floors throughout. The roomy, fully stocked, appliance-rich, kitchen has all granite countertops. Four can sit at the breakfast bar to keep the meal preparer or drink server company. A 4-top electric stove, 3-level pantry cabinets, and a double-door fridge with a water/ice dispenser are your supporting cast. The dining table seats 6 comfortably, 8 if kids are included. The open living area has plush seating for five— all nestled around a cozy, stacked-stone, floor to ceiling, gas log fireplace. To the right of the fireplace are windows overlooking the forest mountain range. Open those blinds and let the view take you away. In the cold mountain evenings, sit around the warm fire for relaxing conversations with friends and family. The main floor guest king bedroom has a private full tub/shower bathroom. Walk out the bedroom French doors to the enormous main level deck. The main level has washer/dryer units so you can pack a bit lighter.
Lower Level
The unfinished basement currently has a foosball table. The other space off to the side is being built out as a man cave social room. Walkout to the ground-level patio slab and enjoy the 6-person hot tub. Let the soothing soak and magic hour sunsets melt away your worries.
Fiery Nights
When the sun goes down, gather around a cleanly kept wood-burning fire pit. Spark up that blaze. Enjoy good conversation while the faint backdrop of nocturnal mountain wildlife is your soundtrack. On clear nights, don't forget to look up and get lost in the diamond-like, star-studded night sky you never see in the city.
Amenities
The BIGGEST amenity of this cabin is its location. Aska is known as the "Beating Heart of Blue Ridge, Georgia," and for good reason. Just 12 miles south of Blue Ridge, Aska is full of outdoor wonders and thrilling river water adventures. This is because Aska is home to the Toccoa River and countless hiking trails. Go kayaking or tubing. Fish in the river or at the large Lilly Pad Village pond. Go gem mining, or play mini-golf on a course built into the side of a mountain. Whatever the activity, Aska delivers. Don't forget to grab breakfast or lunch at Van Zandt's Grill & Grocery just 2 miles from your cabin.
Highlights
2-Step Easy Entry w/Front Porch
Driveway Accommodates up to 3 Vehicles or 2 Vehicle w/ Small Tow Trailer
3 Decks all with Gorgeous Long Range Views of a National Forest
Nestled in Secluded Woodlands, just 10 minutes from Toccoa River
12 miles from historic downtown Blue Ridge and Lake Blue Ridge.
Sleeps up to 8 w/ 2 King Beds, 1 Queen Bed, and 1 Full Bed
Wireless Internet
2 Full Bathrooms & Half Bath on Main Level
Beautiful long-range views are seen from the living room and cabin decks
PETS NOT ALLOWED
The cabin is priced for up to 4 Adults. Additional Adults are charged $20 per night per Adult.
Top Level
King Suite w/Private Balcony,
Full Bathroom w/Private Water Closet, Dual Vanities, Separate Shower, & Sizable Closet
Loft Common Area has Tall Ceilings, 2 Full Beds & a Large Window View.
Main Level
Walk Out Front Porch Deck w/ Lounge Chairs, Side Tables & Gas Grill
Spacious, Open Kitchen & Living Room
Fully Stocked Kitchen Complete w/ Needed Glassware & Cookware
Granite Countertops and Breakfast Bar
Electric Stovetop and Range
Microwave
Dining Room Table Accommodates 6-8
Half Bathroom
Living Room Comfortably Seats 5
Gas Log Fireplace (Stacked-Stone, Floor to Ceiling)
Large Flat Screen TV
Walk Out Deck w/ Lounge Chairs & Side Tables
Mountain View, Main Floor, Guest King Suite w/Deck Access. Full Tub/Shower Bath Combo, and Washer/Dryer Units
Lower Level & Patio
Downstairs Foose Table
Deck Covered, 6-Person, Hot Tub Overlooking Mountain Range
Back Yard
Clean and Cleared Backyard
Under the Stars Firepit w/ Adirondack Chairs
Lighted Retaining Wall
Video
Map
Calendar
Nov - 2021
S
M
T
W
T
F
S

1

2

3

4

5

6

7

8

9

10

11

12

13

14

15

16

17

18

19

20

21

22

23

24

25

26

27

28

29

30
Dec - 2021
S
M
T
W
T
F
S

1

2

3

4

5

6

7

8

9

10

11

12

13

14

15

16

17

18

19

20

21

22

23

24

25

26

27

28

29

30

31
Jan - 2022
S
M
T
W
T
F
S

1

2

3

4

5

6

7

8

9

10

11

12

13

14

15

16

17

18

19

20

21

22

23

24

25

26

27

28

29

30

31
Feb - 2022
S
M
T
W
T
F
S

1

2

3

4

5

6

7

8

9

10

11

12

13

14

15

16

17

18

19

20

21

22

23

24

25

26

27

28
Mar - 2022
S
M
T
W
T
F
S

1

2

3

4

5

6

7

8

9

10

11

12

13

14

15

16

17

18

19

20

21

22

23

24

25

26

27

28

29

30

31
Apr - 2022
S
M
T
W
T
F
S

1

2

3

4

5

6

7

8

9

10

11

12

13

14

15

16

17

18

19

20

21

22

23

24

25

26

27

28

29

30
May - 2022
S
M
T
W
T
F
S

1

2

3

4

5

6

7

8

9

10

11

12

13

14

15

16

17

18

19

20

21

22

23

24

25

26

27

28

29

30

31
Jun - 2022
S
M
T
W
T
F
S

1

2

3

4

5

6

7

8

9

10

11

12

13

14

15

16

17

18

19

20

21

22

23

24

25

26

27

28

29

30
Jul - 2022
S
M
T
W
T
F
S

1

2

3

4

5

6

7

8

9

10

11

12

13

14

15

16

17

18

19

20

21

22

23

24

25

26

27

28

29

30

31
Aug - 2022
S
M
T
W
T
F
S

1

2

3

4

5

6

7

8

9

10

11

12

13

14

15

16

17

18

19

20

21

22

23

24

25

26

27

28

29

30

31
Sep - 2022
S
M
T
W
T
F
S

1

2

3

4

5

6

7

8

9

10

11

12

13

14

15

16

17

18

19

20

21

22

23

24

25

26

27

28

29

30
Oct - 2022
S
M
T
W
T
F
S

1

2

3

4

5

6

7

8

9

10

11

12

13

14

15

16

17

18

19

20

21

22

23

24

25

26

27

28

29

30

31
Reviews
Write a Review
Notes
CONDITIONS RECAP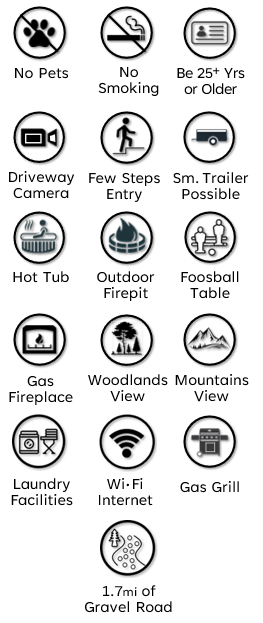 Similar Properties
Starting at (USD)
$222.00 Starting at (USD)
$228.00 Starting at (USD)
$222.00 Starting at (USD)
$200.00 Starting at (USD)
$246.00